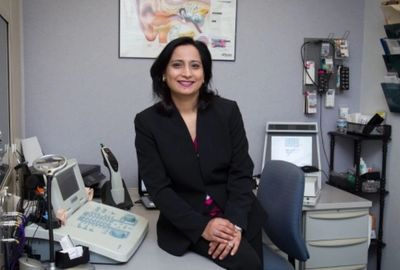 Ear canal inspection: ​This inspection is performed with an Otoscope, a special magnifying light.
Hearing aid check/clean/repair: Hearing aids of any band, or model can be cleaned, checked and/or repaired through our office.
Hearing Screening: Hearing for each ear can be quickly screened
Diagnostic Hearing Test: Hearing acuity is assessed using traditional pure tone and speech testing in a sound proof suite. Results from the examination determine the type, degree and the configuration of hearing loss (if present) for each ear.​
Tympanometry: This examination is used to test the condition of the middle ear and mobility of the eardrum. It is used to screen for a ruptured eardrum, an ear infection, eustachian tube dysfunction and other middle ear disorders.
Earmold impressions: Ear impressions are taken to order custom ear devices such as hearing aids, earmolds, and ear plugs for hearing protection from noise.
Hearing aid fitting: Hearing aids are selected and fitted utilizing extensive information collected through patient history, hearing test results, ear examination, patient's budget, life style requirements, personal preferences and abilities​.
Hearing aid verification: This test is performed via Verifit (Real ear measures) to determine if the hearing instrument is providing the recommended amount of amplification.
Hearing aid accessories are available, e.g., wireless TV transmitters, Remote controls, Remote microphones and hearing aid batteries. We can also help connect these accessories and personal cell phone to your hearing devices.
FAQs
We offer zero percent financing
We See clients ages 5+
We are handicap accessible